TRAINING
We offer CPL classes, Firearms fundamental courses, active shooter classes, and other curriculum for those interested in group or individual training. Our classes are extremely educational, engaging, and packed with interesting topics oriented for class discussion. Group classes are designed for a maximum of 12 students, which provides the best overall experience and attention in a group setting.
For women looking to participate in an "ALL WOMEN CLASS", we most certainly offer those as well. The main benefits of an all women class is camaraderie, an increased comfort level to learn being around other females especially when it comes to handling firearms, as well as encouragement and empowerment for women to actually handle and carry a firearm. We feel that more women should have their CPL in order to protect themselves and their family!
Our individual classes are tailored for one-on-one training, whether it's one person looking for a specific day/time to fit into their schedule, a couple, two friends, etc., who prefer a more focused and individualized experience. We can accommodate you!
CALL US TODAY for more information before scheduling your next training class, or click below to BOOK NOW! We're cool, we promise!
Treat all guns as though they are loaded.
Never point your firearm at anything you're not willing to destroy.
Keep your finger OFF the trigger and outside the trigger guard until you are on target and have made the decision to shoot.
Always be sure of your target, and know what's behind, in front of and around the target.


CPL Classes
Our classes take place on the first Sunday of every month. If that day falls on a holiday or holiday weekend, it will be held the following week. We do group classes of no more than 12 students and individual/private training at an additional cost.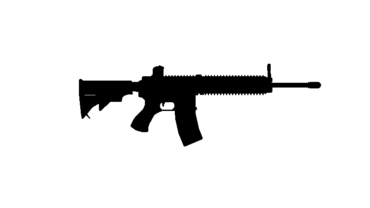 AR-15
This class will teach you how to completely disassemble and reassemble the most popular, Modern Sporting Rifle (MSR) in the world. We also discuss red dots, furniture options, and other popular add-ons.

Firearms Fundamentals
This class will focus on the basic fundamentals of 1911's, Revolvers, and Semi-Automatics. We teach you how to field strip each firearm, care, and more. Classes are scheduled in a group or on an individual basis.

other Training
More curriculum's are always being considered for additional training. If you have something you would like to see, please drop us a line and we'll look into adding it. We are passionate about teaching, training, and demonstrating anything firearm related!