All orders are shipped promptly from the warehouse or our in-store inventory within 1-3 business days, with tracking number provided. PURCHASES MADE FROM OUR WEBSITE: We confirm all firearm/ammunition orders prior to shipping. That means, we will call/email/text you, or contact you using a combination of these methods. Sorry, but we need to speak with you prior to finalizing your order. This is our protocol and there will be NO EXCEPTIONS. If we do not speak with you, your order will be delayed and could eventually be cancelled. It is the buyer's responsibility to have their receiving FFL contact us and provide their FFL information, whether by email or fax. We do not chase down FFL's. PLEASE KEEP IN MIND THAT INSURANCE IS NOT INCLUDED IF YOU PURCHASE FROM OUR WEBSITE.
If you want insurance, there will be an additional charge and we can get your payment information when speaking with you over the phone. Additional and/or enhanced shipping services are also extra and will be charged accordingly. PURCHASES MADE FROM OTHER INTERNET WEBSITES SUCH AS GUNBROKER: For your protection and ours, all gun transfers will be sent insured and with adult signature required by your receiving FFL. If you are adamant about not having insurance included with your shipment, you will be required to sign a "Release of All Liability" form prior to shipment.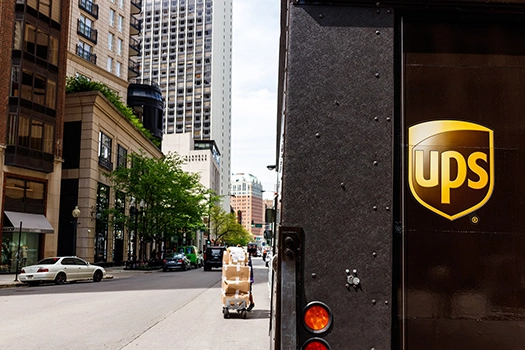 Adult Signature will still be REQUIRED. Provided you have insurance, our ONLY liability once a shipment leaves our hands is assistance with the shipping company in filing a claim. We will provide you as well as your receiving FFL (as a courtesy), detailed tracking information. WE HAVE ABSOLUTELY NO CONTROL OVER SHIPPING (DELIVERY TIMES, UNFORESEEN EVENTS OR DELAYS, BAD WEATHER, ETC.) AND/OR DAMAGE THAT MAY RESULT DURING TRANSIT. Please keep in mind that reliable shipping is not cheap, especially when packages are being sent to a residential address. Factor in insurance and signature required, which can easily add $15 – $20 and higher to the actual shipping charge. To save some money on shipping, we suggest having packages sent to a business address if you can. Rates are what they are but we're able to obtain pretty competitive rates with our UPS corporate account, which gives us a good feeling that your package will arrive safe and sound, and in a reasonable amount of time.
WE DO NOT SHIP ON WEEKENDS. We ship Monday through Friday (excluding holidays and holiday weekends) and our UPS cut-off time is 3PM (EDT/EST).
Please verify with a local FFL Dealer that the firearm you are looking at is legal to own in your area. FIREARMS MAY ONLY BE SHIPPED TO A LICENSED DEALER (FFL HOLDER). A copy of a Firearms Purchaser Identification Card (conceal carry or purchase permit) or copy of a Driver's License is REQUIRED for all ammunition purchases, even if being shipped to the few states that require an FFL. This shall include all parties involved in the transaction, should there be different identification information for a billing and shipping address. We do not retain your information. It is only used to verify that you are of legal age for ammunition purchases going across state lines and is required per state and federal law. You must be 18 or older to purchase rifle or shotgun ammunition and 21 or older to purchase handgun ammunition. All ammunition will be shipped ground with adult signature required. Check your local laws for any other regulations. Always make sure to use the correct ammunition for your specific firearms. ALL AMMUNITION SALES WILL COMPLY WITH LOCAL AND STATE LAWS AND WILL NOT BE SHIPPED TO ANY RESTRICTED AREAS. For information on our PRIVACY POLICY, please click HERE.

We do not substitute/change magazines (unless otherwise stated), make any alteration to firearms (unless otherwise stated), or ship to areas where the item is prohibited. Do not purchase high-capacity magazines if they are not legal to own in your area. Any returns of high-capacity magazines are subject to a 20% return fee and buyer will be responsible for return shipping cost. Insurance is applicable if the magazine is part of a firearm. Insurance would apply to any firearm. Unless you have a lawful and valid reason to buy ammunition and/or firearms and be able to prove this PRIOR to your bid or offer, we will not ship to California, Colorado, Connecticut, Hawaii, Maryland, Massachusetts, New Jersey, New York, Vermont, or the District of Columbia. We will accept FFL Dealer Transfers from these states. Additional fees will apply for FFL Transfers to the states referenced above, due to additional paperwork that is required. YOU ARE RESPONSIBLE FOR KNOWING THE LAWS OF YOUR STATE! THERE ARE NO EXCEPTIONS! For more information on LOCAL FIREARMS REGULATIONS IN MICHIGAN AND ALL OTHER STATES, THE FFL TRANSFER PROCESS FOR FIREARMS AND NFA ITEMS, please click HERE.

All advertised prices are discounted for CASH payments. We do accept all major credit cards and Chase Zelle. Unless otherwise stated, credit cards presented to us for payment will incur an additional 3.5% to the total sale due to merchant account processing fees charged to us. Payments with AMEX will incur an additional 4% fee. YOU ALSO AGREE TO THIS FEE WHEN USING A DEBIT CARD WITH THE VISA/MC LOGO. Name, address, and zip code MUST match credit/debit card and shipping information, as well as CVC code. FOR YOUR PROTECTION AND OURS, WE VERIFY ALL ONLINE ORDERS PLACED VIA OUR WEBSITE FOR FRAUD. YOU MUST CONTACT US AFTER PLACING YOUR ORDER TO VERIFY THE TRANSACTION OR IT WILL BE CANCELLED. For our RETURN POLICY, please click HERE.

DISCOUNTS: We offer Law Enforcement and Military Discounts to Michigan residents ONLY, excluding items sold on auctions sites such as Gunbroker.com. MCOLES or Military ID is required.